Amarillo Venom quarterback David Perkins looks to throw against the West Texas Warbirds on Saturday night at the Amarillo Civic Center. [Ben Jenkins/ Press Pass Sports]
It wasn't the start the Amarillo Venom were hoping to have playing in their first game in two years after missing all of last season due to the coronavirus pandemic.
The Venom offense never found consistency, as the West Texas Warriors did just enough to spoil the home opener with a 38-28 win in front of an estimated 2,000 fans at the Amarillo Civic Center.
Amarillo trailed 24-7 at half with its lone score coming on a 23-yard pitch and catch from quarterback to Will Martin cutting the Warriors lead to 10-7 midway into the second quarter.
In the second half, the Venom couldn't erase the deficit as West Texas opened a 38-20 late in the fourth.
Perkins finished 12-of-23 for 142 yards with three touchdowns, but did have a pick-six right before half.
Warbirds quarterback Daniel Smith threw for 217 yards with three scores.
Amarillo (0-1) will hope to bounce back when they travel to Odessa for a rematch with West Texas (1-0), at 7 p.m. at the Ector County Coliseum.
Below is a photo gallery from Ben Jenkins from the Venom home opener.
The Amarillo Venom welcomed back fan favorite Undra Hendrix before the game. [Ben Jenkins/ Press Pass Sports]
Amarillo Venom head coach Julian Reese talks over a play with quarterback David Perkins. [Ben Jenkins/ Press Pass Sports]
Amarillo Venom defensive back Takota Anderson wraps up a Warbirds running back. [Ben Jenkins/ Press Pass Sports]
Amarillo Venom receiver Will Martin hauls in a touchdown catch in the second quarter against West Texas. [Ben Jenkins/ Press Pass Sports]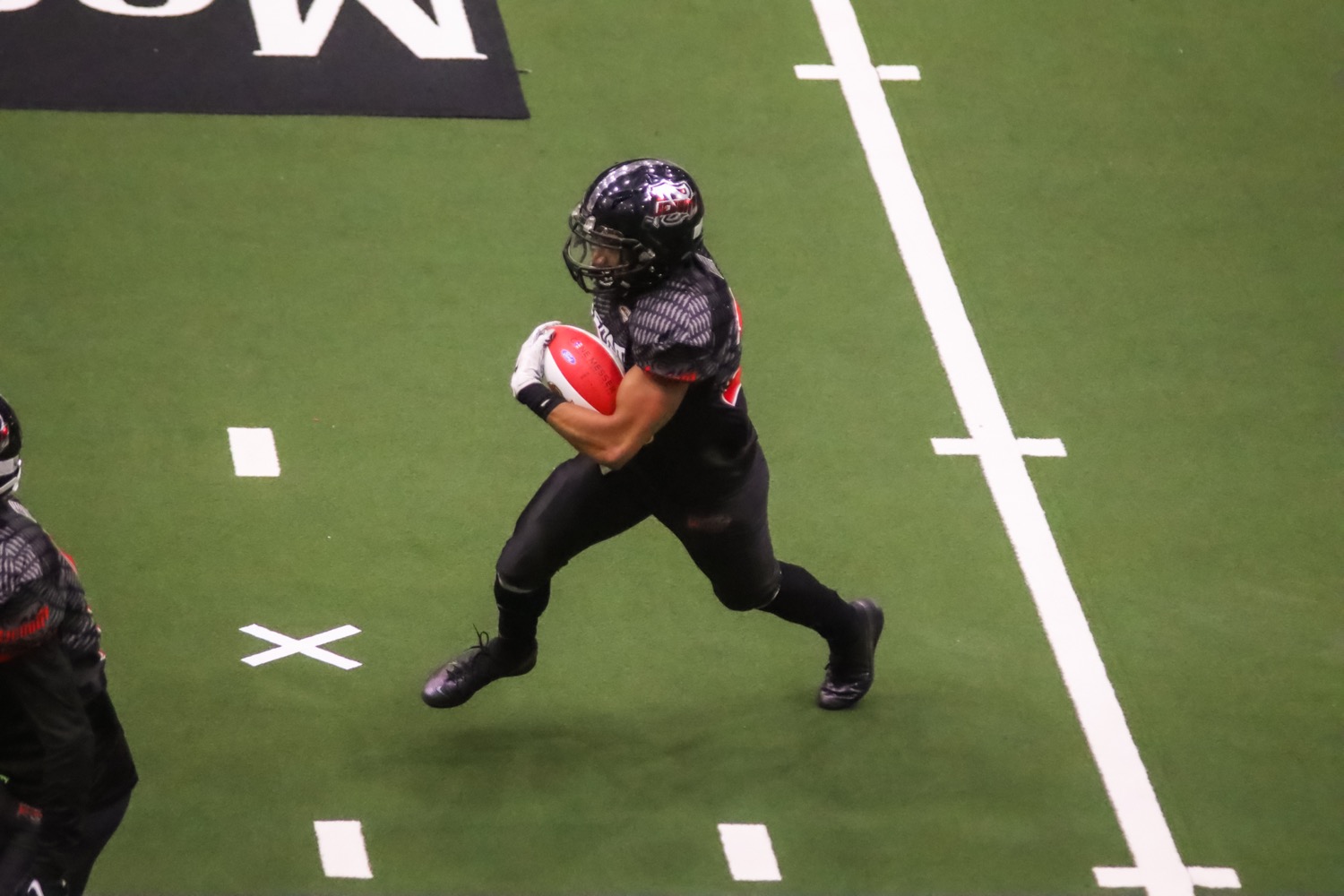 Amarillo Venom's Brain Handley returns a kickoff upfield. [Ben Jenkins/ Press Pass Sports]