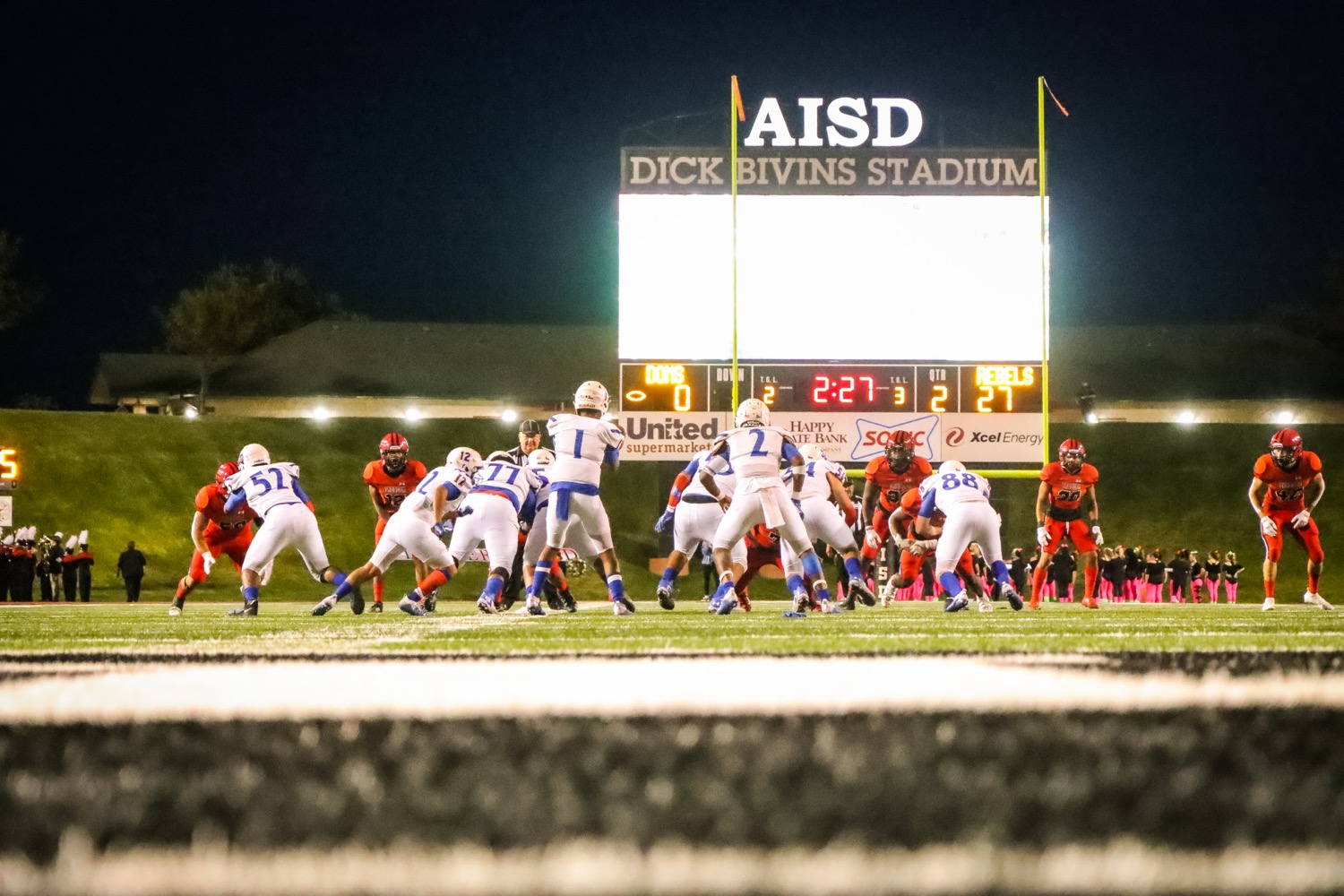 Palo Duro and Tascosa squared off in a District 2-5A Division I matchup Thursday at Dick Bivins Stadium. [All photos by Ben Jenkins/ Press Pass Sports]
Tascosa's Josh Splawn (2) and Javen Patrick celebrate after a Rebels touchdown.
Palo Duro quarterback Avery Randle delivers a pass.
Tascosa QB BT Daniel is off to a stellar start to the season.
Tascosa fullback Josh Splawn looks for yards.
Tascosa defensive end Avion Carter swallows up Palo Duro QB Jayden Garcia.
Tascosa's Avion Carter gets set for a pass rush.
Tascosa's Major Everhart snags a catch.
Tascosa QB BT Daniel and Michael Ayalew celebrate a Daniel's touchdown.
The Tascosa crowd packed Dick Bivins Stadium for Homecoming.
Palo Duro head coach Eric Mims talk with his team.
Tascosa head coach Ken Plunk celebrates with his team after getting his 100th career win.