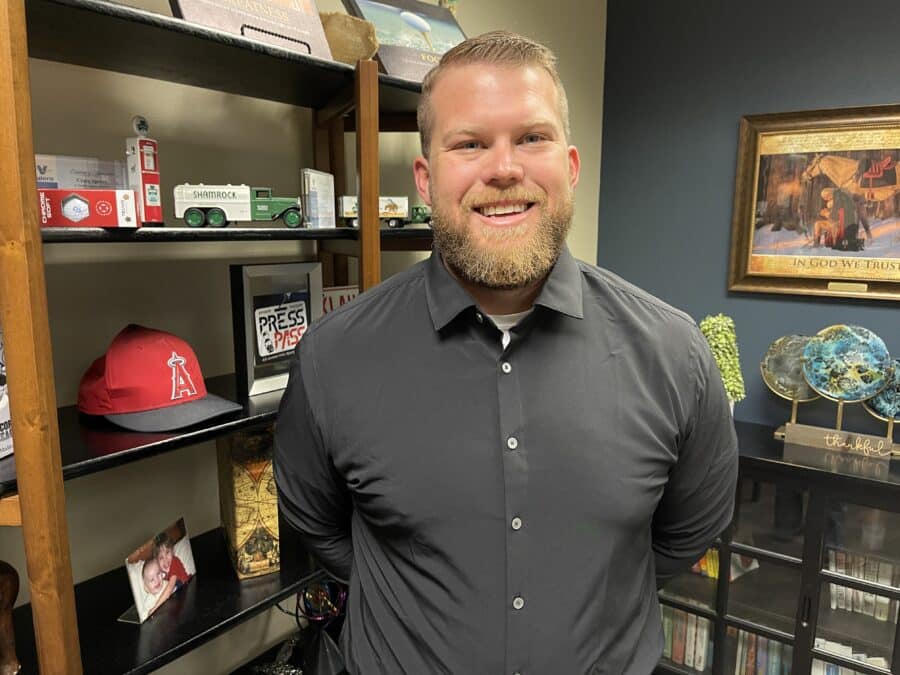 The Borger Bulldogs have found their next head football coach and athletic director to guide the program into the future.
Tascosa defensive coordinator Dane Hamrick was announced as the next man to lead Borger during a board meeting on Thursday night.
"I've applied for jobs in the past and didn't have any luck," Hamrick said. "This job just felt right. Then it just happened so fast. I'm excited and I can't wait to get there and get rolling. I think you're going to get a coach that is going to show up and work hard and put it all in for these kids. It's getting in there and building trust and getting them to buy in and do some special things."
This is Hamrick's first head coaching job after a successful 11-year tenure at Tascosa. Over the past eight seasons as defensive coordinator the Amarillo High graduate led one of the best defensive units in the Texas Panhandle. The Rebels have the reputation as a powerful big school program with four 10-win seasons since 2018, and in the past three years, Hamrick's defense allowed just 18 points a contest. Hamrick is optimistic getting his first gig despite taking over a Bulldog program that hasn't won more than two games since the 2015 season.
"This is extremely exciting and nerve-wracking at the same time," Hamrick said. "I've had the opportunity to be on an incredible staff at Tascosa and learn so much from coach (Ken) Plunk. There are so many guys I've pulled pieces from. We build a true program there and I feel I can take what I learned and build that at Borger."
Tascosa head coach Ken Plunk is on board with Hamrick's next move and couldn't be happier for him.
"It's well deserved," Plunk said. "We won over 70 percent of games since he became defensive coordinator. He's loyal and well thought of professionaly and personally. He's a student of the game and always grows in what he does and is great with kids."
Look for a full interview from Hamrick on Thursday's Press Pass Sports Podcast.